Announcement of Pinnacle Cup: Malta Vibes 
Eden Esports, in collaboration with GamingMalta and Pinnacle Esports, is launching a series of Dota 2 events — Pinnacle Cup: Malta Vibes.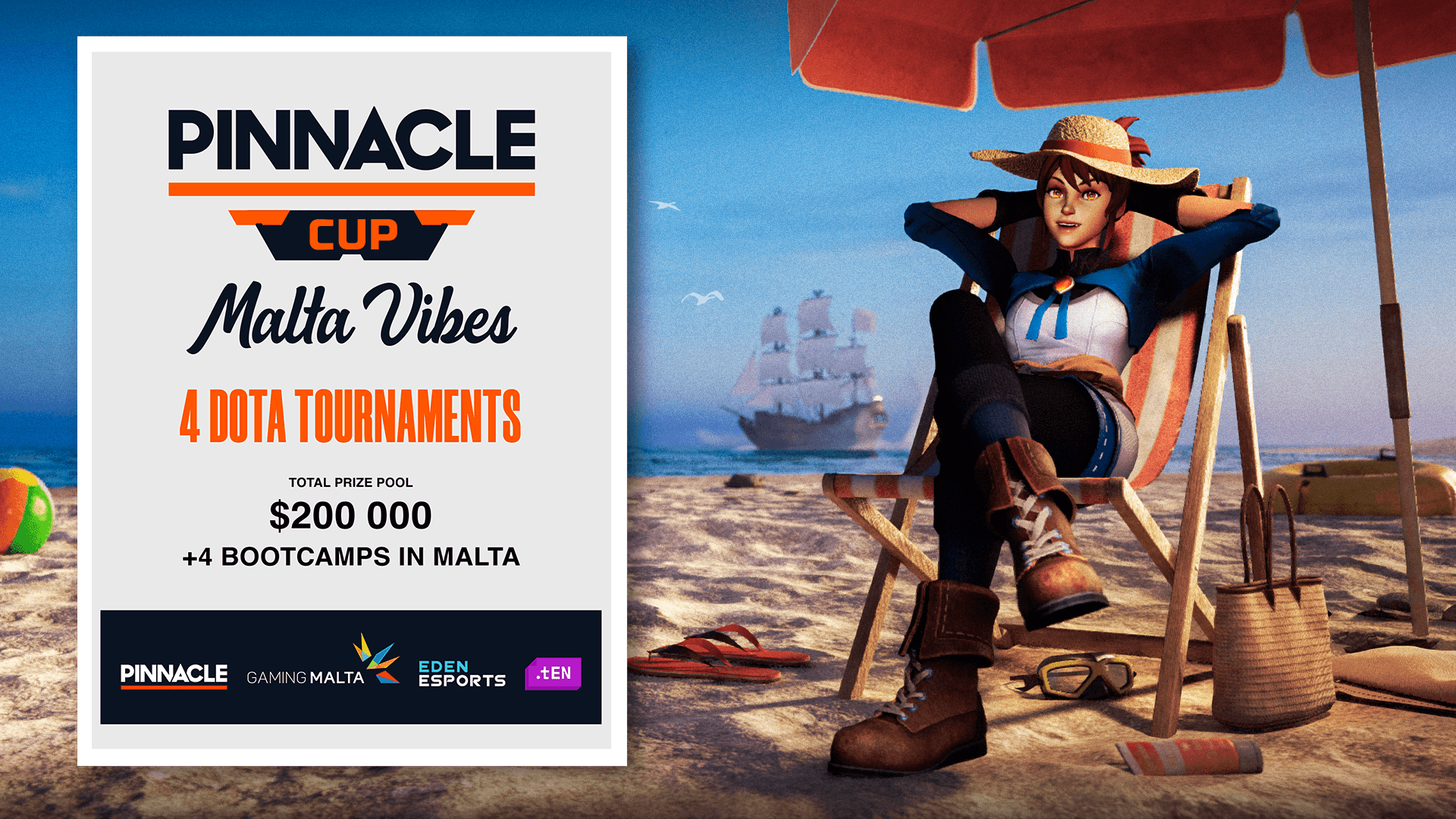 Starting at the end of March, the series will feature four online events, each uniting 40 teams in a Single Elimination bracket competing for $50,000. The knockout format will keep the stakes high throughout the whole event. From Round 2, every match won will get the team a bounty for enemy elimination. The size of the bounty will grow with each next round.
As the icing on the cake, the winners of the Pinnacle Cup: Malta Vibes event will be granted a premium week-long bootcamp package with a luxurious stay at a 5-star InterContinental hotel in Malta. The winners will be able to use this privilege once within a year after the competition.
GRID Esports, a long-time partner of Pinnacle Esports, will be the official data partner for the event. and will support all of Pinnacle's content across all data use cases.
The summer is approaching, and so is Pinnacle Cup: Malta Vibes. It's about time to switch from an endless and boring line farming routine to the fun, sun, beach, and beautiful Mediterranean Sea.
About Pinnacle
Pinnacle has been offering bettors a unique alternative to other bookmakers since 1998. Since 2010, Pinnacle has played a pioneering role in the growth and development of esports wagering options, as demonstrated most recently with the creation of the Pinnacle Cups in 2021 and it's continued growth into 2023.
About Gaming Malta
GamingMalta is an independent non-profit foundation established by the Government of Malta and the Malta Gaming Authority (MGA). Tasked with the remit of promoting Malta as a center of excellence in the digital and remote gaming sector globally, it is also responsible for liaising with the relevant local authorities to improve Malta's attractiveness as a jurisdiction and enhance the ecosystem surrounding the gaming industry.