Dota 2 Basks in the Malta Vibes for the Last Time in 2023
One last Roshan to slay, one last team fight to win, one last trophy to claim – the culmination of the Pinnacle Cup: Malta Vibes draws near. Eden Esports, GamingMalta, and Pinnacle Esports are excited to introduce the fourth and final edition of the Series set to take place on September 25 – October 6, boasting up another $50,000 for teams to compete on.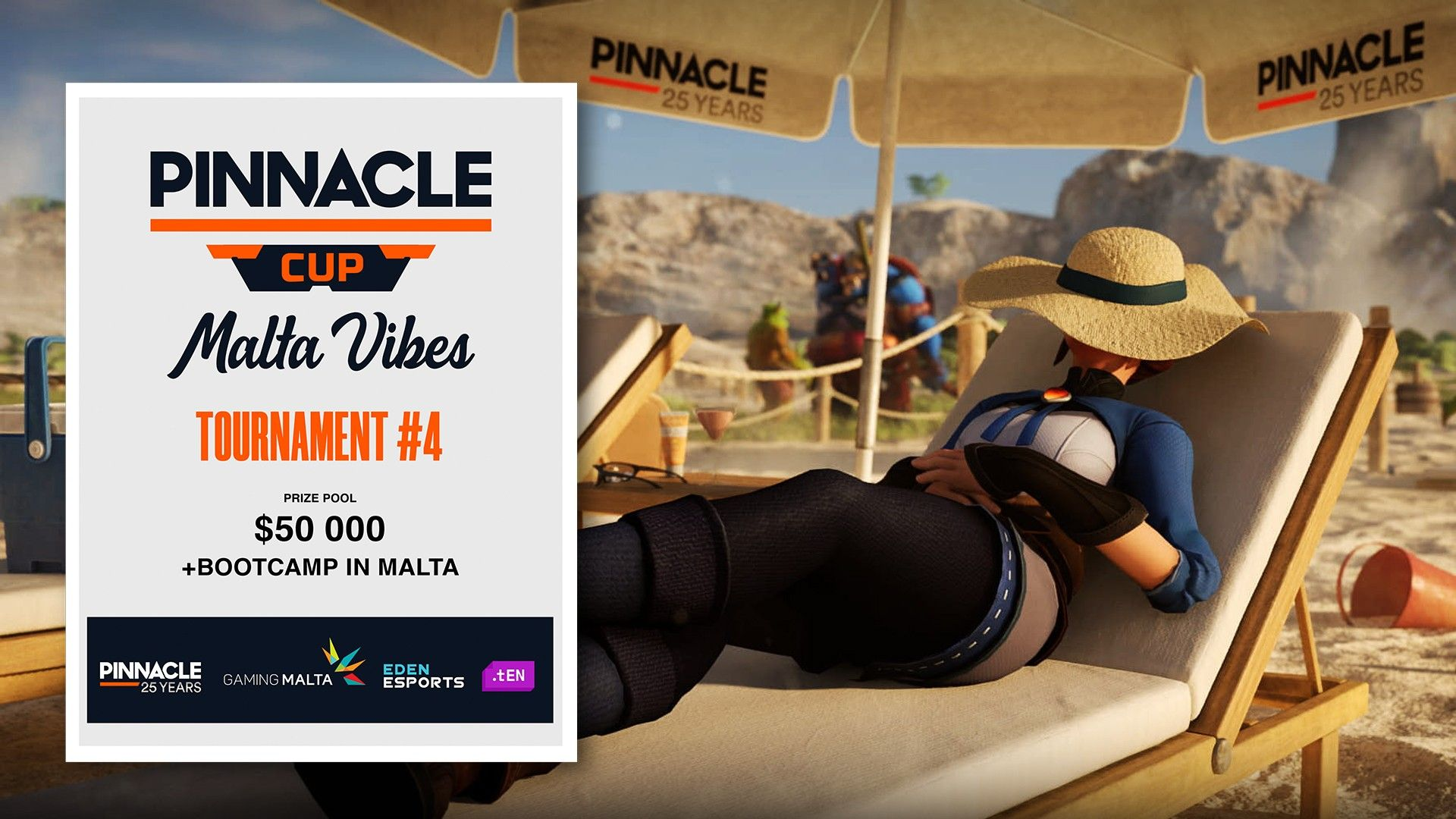 Following the footsteps of previous winners (9Pandas, Nemiga, and Luna Galaxy), another 12 teams will kick into the Group Stage. The best eight of them will be accompanied in the Playoffs by an extra six invited teams, united by a single goal – win the tournament, the lion's share of the prize pool, and a premium week-long bootcamp package with a luxurious stay at a 5-star InterContinental hotel in Malta. The winners will be able to use this privilege once within a year after the competition.
The following teams have already volunteered to compete for a vacation in eternally sunny Malta:
KZ Team
Level UP
MasrBet team
Moneymakers
Storm
Nemiga Gaming
Keyd Stars
Team Tickles
NAVI Junior
Yellow Submarine
Sibe Team
The rest of the participants will be revealed later – you just wait! Follow us on Twitter for quick updates and news regarding the tournament.
GRID Esports will once again serve as the official data partner for the event, providing support for all of Pinnacle's content across all data use cases.
Malta calls one last time! Set your clocks on September 25 and never miss the first matches of the Pinnacle Cup: Malta Vibes #4 go LIVE on Twitch.
About Pinnacle
Pinnacle has been offering bettors a unique alternative to other bookmakers since 1998. Since 2010, Pinnacle has played a pioneering role in the growth and development of esports wagering options, as demonstrated most recently with the creation of the Pinnacle Cups in 2021 and its continued growth into 2023.
About Gaming Malta
GamingMalta is an independent non-profit foundation established by the Government of Malta and the Malta Gaming Authority (MGA). Tasked with the remit of promoting Malta as a center of excellence in the digital and remote gaming sector globally, it is also responsible for liaising with the relevant local authorities to improve Malta's attractiveness as a jurisdiction and enhance the ecosystem surrounding the gaming industry.6